The Unraveling by Dylan Downing is the thirty-ninth game in the Reality on the Norm series. It is a point and click graphical adventure game in the Adventure Game Studio engine, released on 24th April 2001.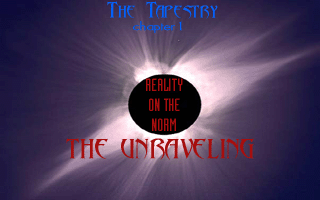 Synopsis
When multiple tears open around town, Greyson returns to fix them and determine why they're happening.
Story
Characters
Locations
Continuity
This game takes place during the period in which Davy Jones is dead.
External Links