Blastoff! by Edmundo Ruiz Ghanem is the eighth game in the Reality on the Norm series. It is a point and click graphical adventure game in the Adventure Game Studio engine, released on 16th June 2001.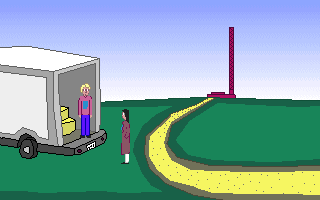 Synopsis
[
]
Elandra offers to help an amateur rocket builder with the construction of a new rocket.
Story
[
]
<tba>
Characters
[
]
Playable
[
]
New
[
]
Featured
[
]
Baron Wolfgang
Davy Jones
George Watstatt
Michael Gower
Phil Nihilist
Locations
[
]
New
[
]
Featured
[
]
Continuity
[
]
This game is Stand-alone. While it doesn't have a set place on the official timeline, the characters and events in this game are assumed to exist within the RON universe.
Davy and Elandra's visit to the hospital to deal with the corpse of Bill Cosby takes place in I Spy.
External Links
[
]